HUNTINGTON, PA
A regional insurance company had operated in contiguous historic buildings on the central main thoroughfare in this county seat. The company decided to develop a singular structure to consolidate operations, but insisted on having the project maintain the integrity of the small historic downtown. The initial project bridged two historic building conversions with a 3-story infill structure with open interior work space. The resultant project improved worker efficiency while reinforcing historic materials within the new infill construction.

A second addition came with a corporate need to expand the workforce. A new 4-story corner property was envisioned and executed, featuring large expanses of windows, multi-colored brick façade, and decorative fiberglass accent bands and bracketed roof cornice. The completed complex creates an environment for strong office use in the downtown, all within new building facades complimentary of the historic commercial district.

EASTON, PA

Transformation of former urban retail store into a multi-level restaurant on a long thin lot in the Downtown Historic District. New structure was integrated within the historic masonry walls, and the enhanced experience draws patrons up through the levels culminating in the glass rooftop entertainment space. Original wood floor joists were repurposed for exposed framing, stair treads, and accents. Restaurant has become a regional draw for dining, and creates a repeatable image for additional restaurants for this hospitality group.
EASTON, PA

A company known for its' urban building material retail locations assembled a number of parcels into an angular lot in Downtown Easton. The resultant project a features a strong curved element at the triangular point and emphasizes the retail store component. A drive-thru lumber and moulding warehouse feature allows for customer pick up with entrance and exit onto surrounding streets. Building scale, massing and use of materials honor the historic district, and the building planning allows modern retailing to thrive in the downtown. The project serves as an anchor for retail stores in this portion of the city.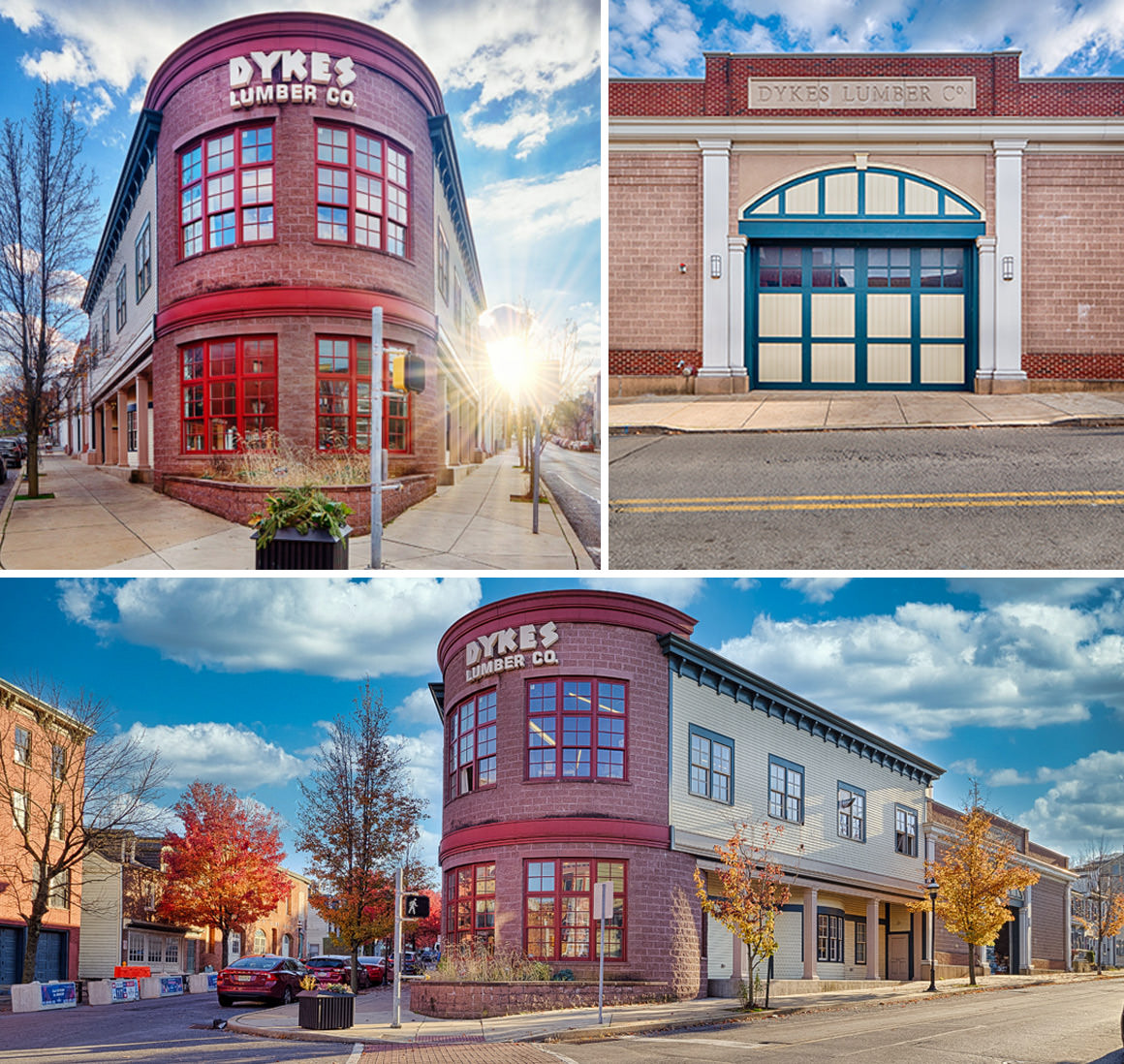 EASTON, PA

Adaptation of a former mansion in the Downtown Historic District into a 16 room boutique hotel. The resultant project combines historic mansion rooms and woodwork details with newly integrated bathroom facilities, and adds a central lobby staircase and feature wall with adjoining modern hotel rooms. The historic entrance is maintained along the street and a secondary entrance was created to transform the "backyard and garage" into an urban garden sitting area for guests.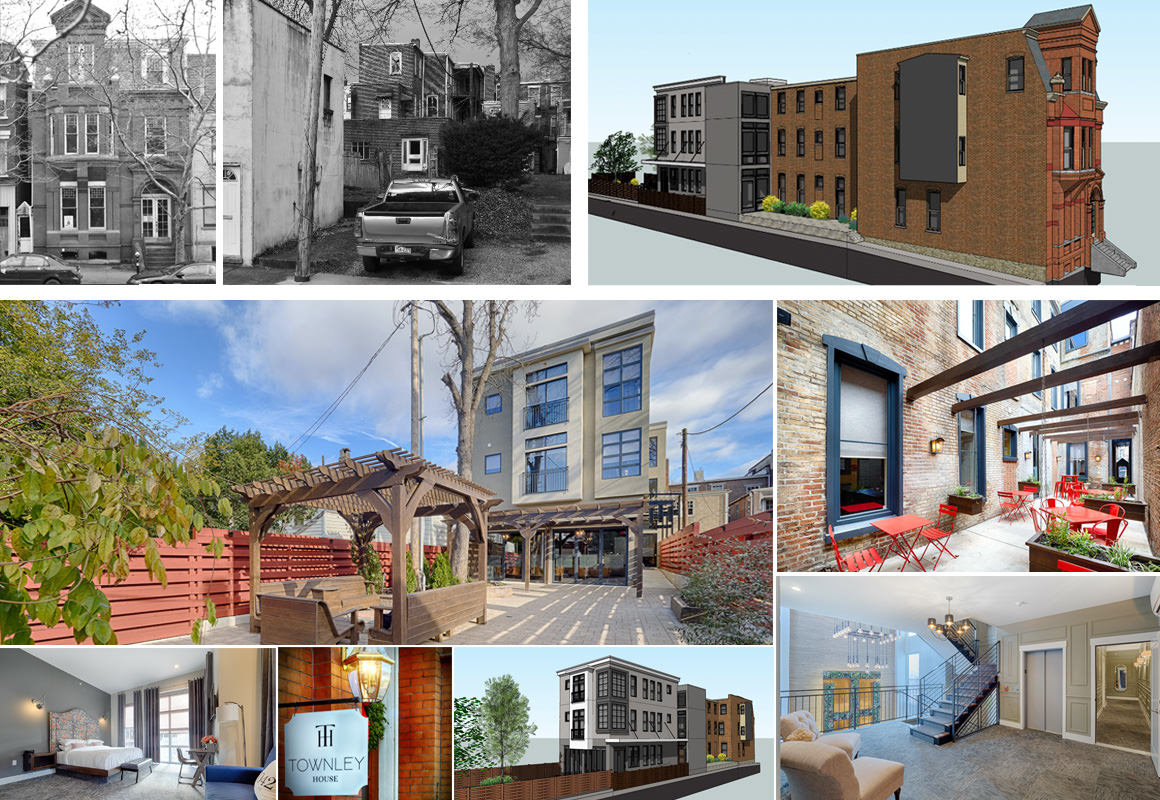 Two Rivers Brewing Company
EASTON, PA

19th century hotel and bar dramatically upgraded to include new multi-level restaurant and adjacent brewery within a narrow and deep corner signature property in the Downtown Historic District. The entire building was structurally upgraded, an elevator and material handling lift added, and new mechanical and electrical systems were integrated, all while retaining original exterior materials and interior back-bar, woodwork and counters, and tin ceilings. The brewery operates in an unconventional vertical orientation due to property constraints. The resultant project has spawned revitalization in this peak in the downtown.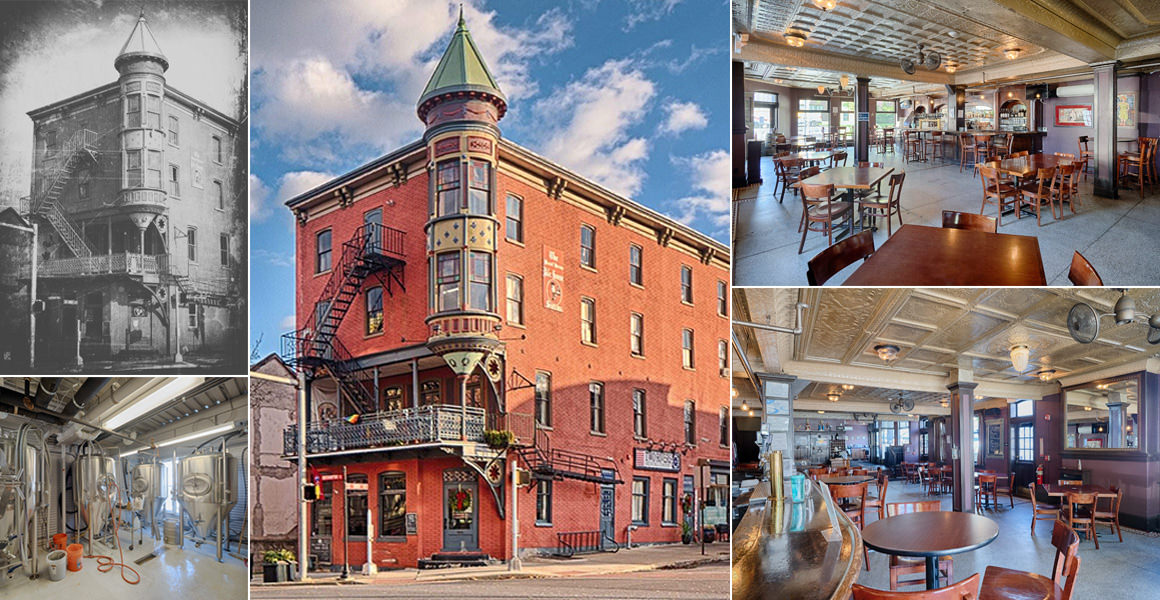 Orthodontics of the Lehigh Valley
EASTON, PA

A single family house was converted into a dental office. With a change in ownership came a desire to modernize. The original foundation and parking lot improvements were maintained to save money and time for the reimagined dental space. New methods to deliver orthodontic care were coupled with a dramatic building transformation. The building image is instantly recognizable in the community, and creates the modern / fresh identity required by the dentist.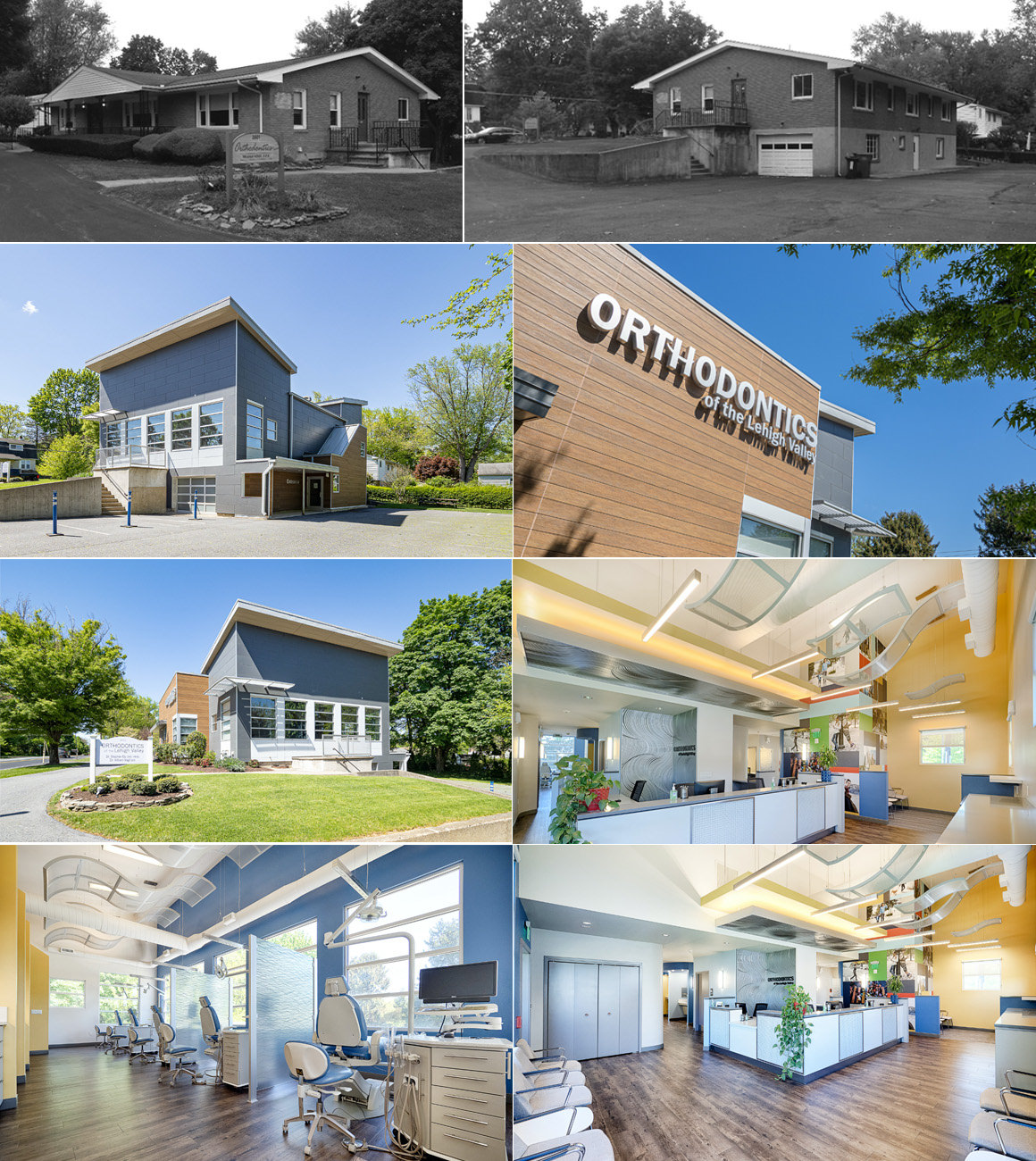 Moravian College Colonial Hall
BETHLEHEM, PA

Two historic stone campus buildings knitted together with center core for use as administrative offices, development office, and prospective student enrollment center.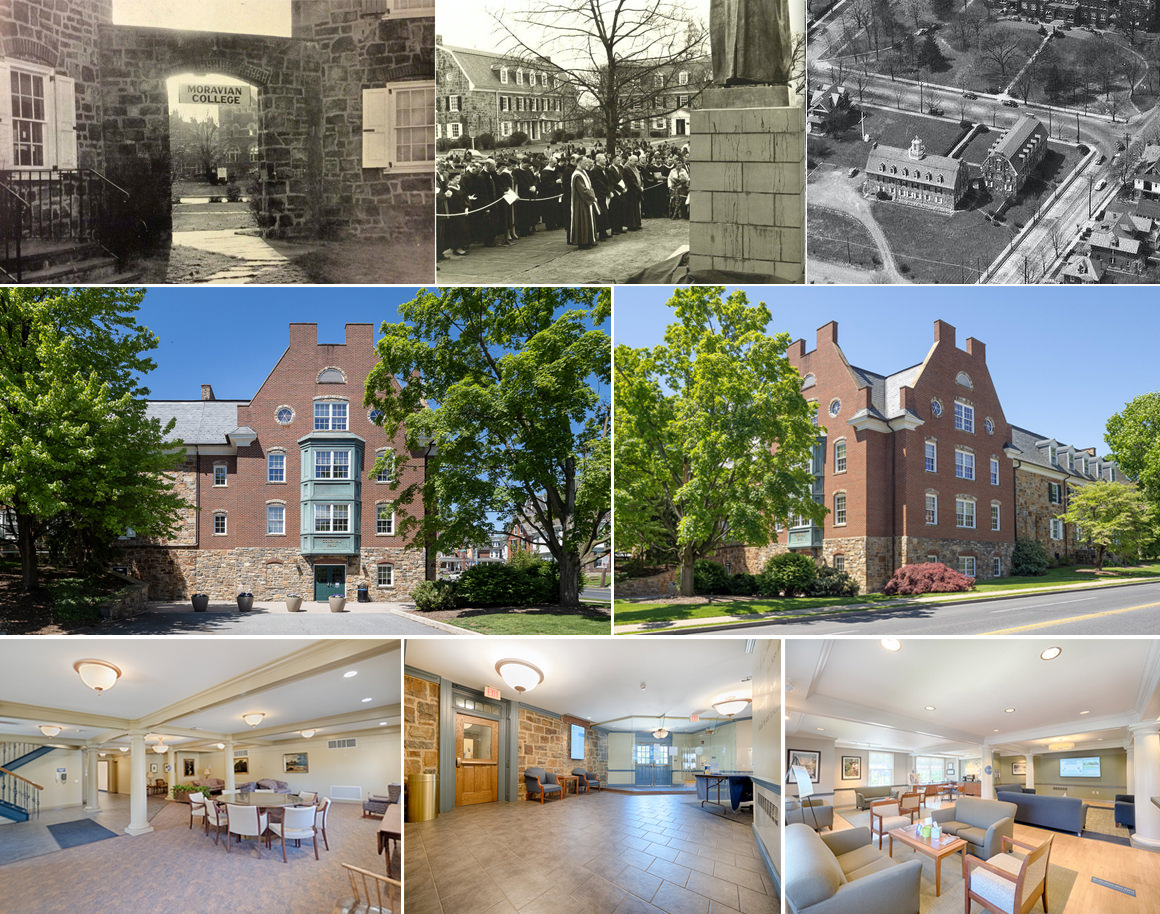 The Cloister at Juniata College
Huntington, PA

Extensive renovation of central campus building for continued use as housing for upper class students. Development of campus master plan for realignment of walkways, roads and parking areas.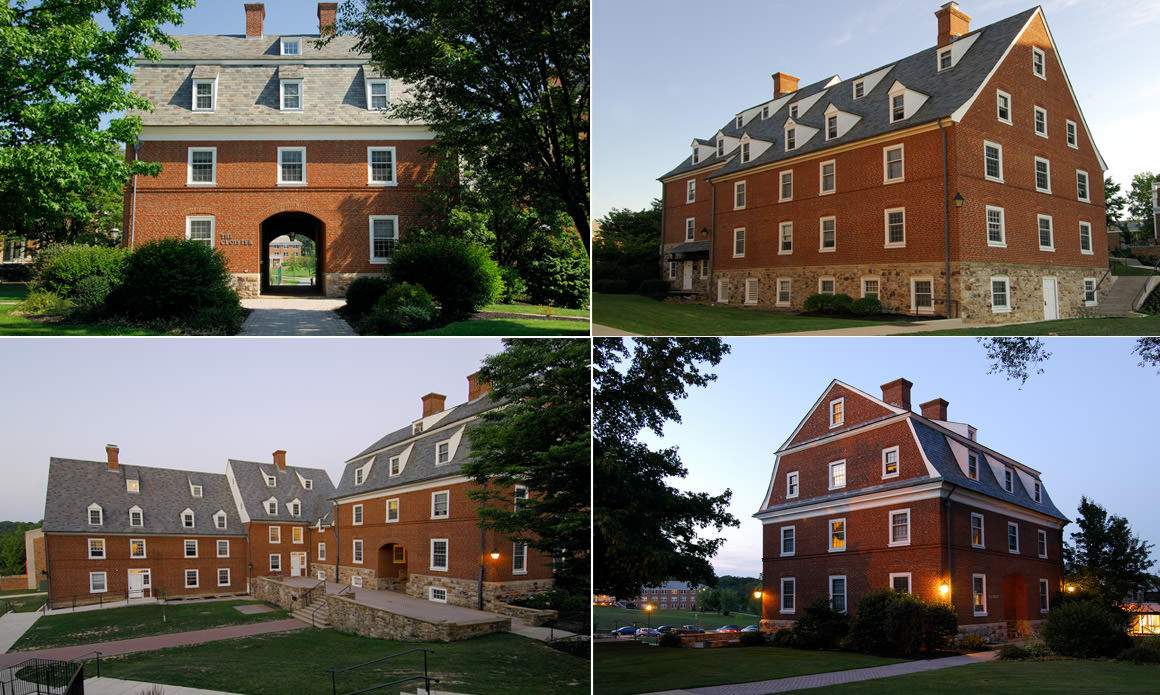 Easton, PA

Site and building design for three automobile franchises under a single roof with shared business office, service repair and body shop.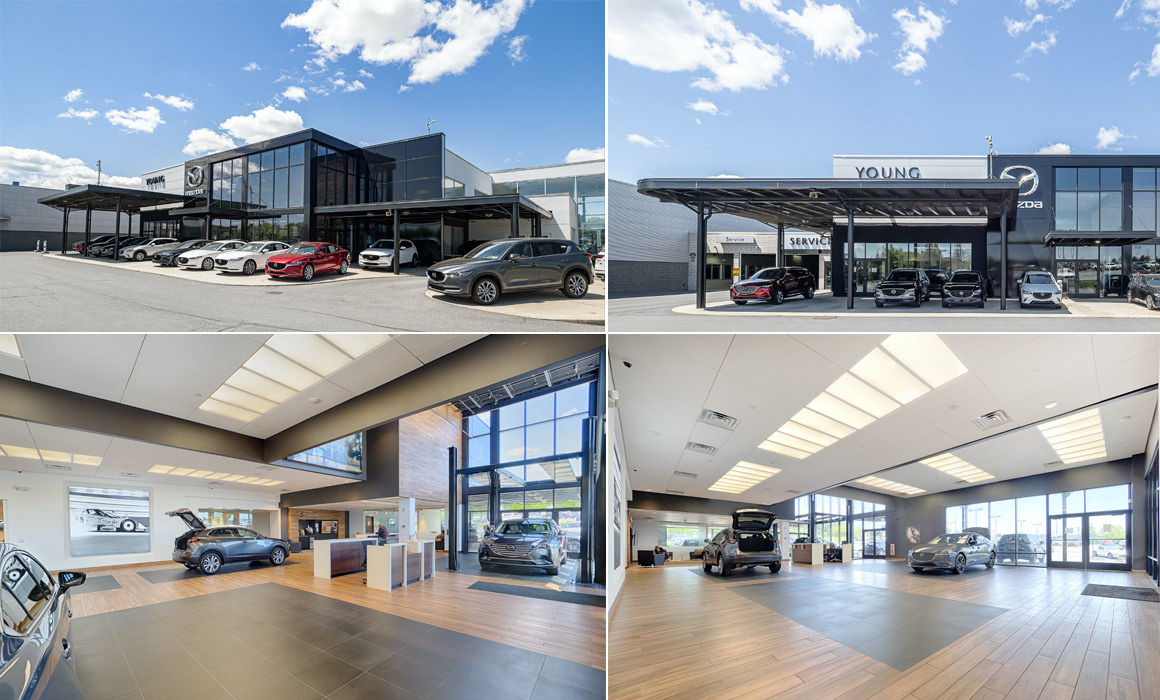 Everhart Ambulatory Medical Center
Lewistown, PA

Multi-level ASC and medical office building with covered parking and patient drop-off and with direct connection to regional hospital

Bethlehem, PA

Signature single family home design in premier residential subdivision central lobby staircase and feature wall with adjoining modern hotel rooms. The historic entrance is maintained along the street and a secondary entrance was created to transform the "backyard and garage" into an urban garden sitting area for guests.

Williams Township, PA

Architecht's own home carved into steep wooded hillside.

Oxford, NJ

Phased restoration planning and execution of iron masters estate for cultural purpose. (1827)

Easton, PA

Complete restoration planning, documents and administration of Easton's oldest standing structure. (1754)

For an initial consultation about your next project contact us today!