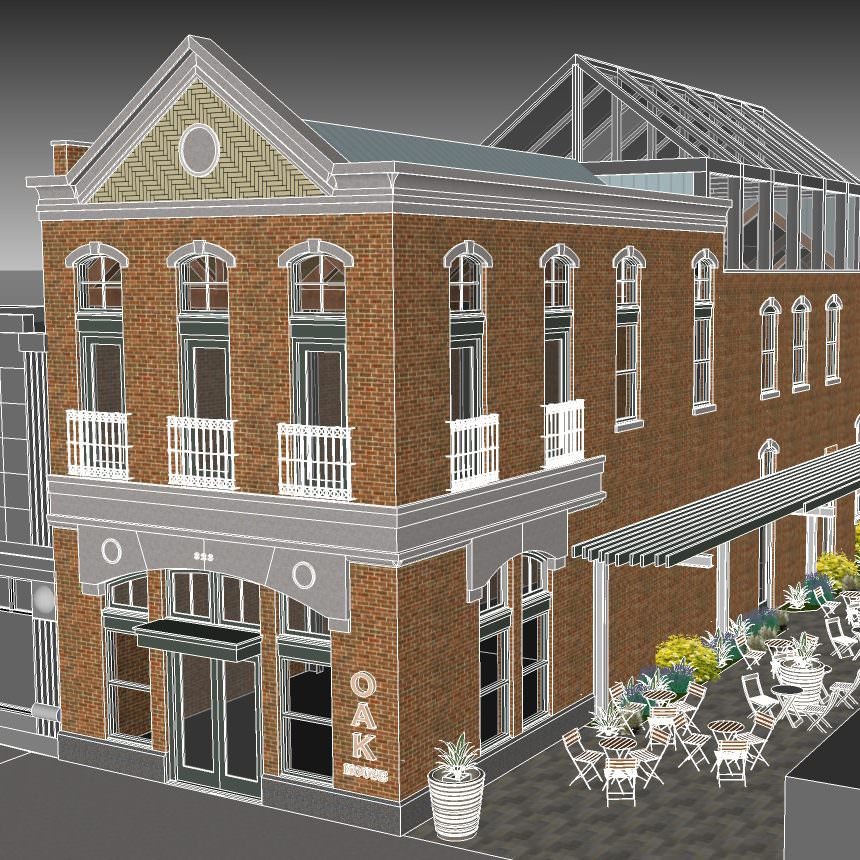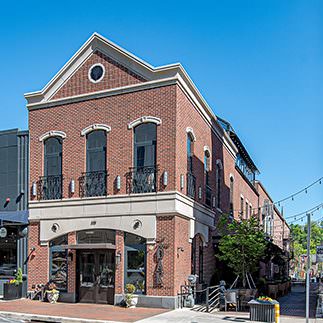 The Martinson Group, LLC // Serving the Tri-State Area since 1986
Creative Architectural Solutions
for New Construction, Historic Restorations and Adaptive Reuse
The Martinson Group, LLC, has been providing professional architectural services for a broad range of clients for over three and a half decades. Our portfolio of projects ranges from new construction to historic restoration and includes building additions, renovations and adaptive reuse projects.
Our particular success with hotel, restaurant, professional office, institutional and multi-unit residential projects stems from proper planning and delivering creative solutions that are code-compliant, financially feasible and ultimately executable.
The Martinson Group, LLC, is recognized for its experience in many facets of architecture, blending innovative solutions with economic constraints.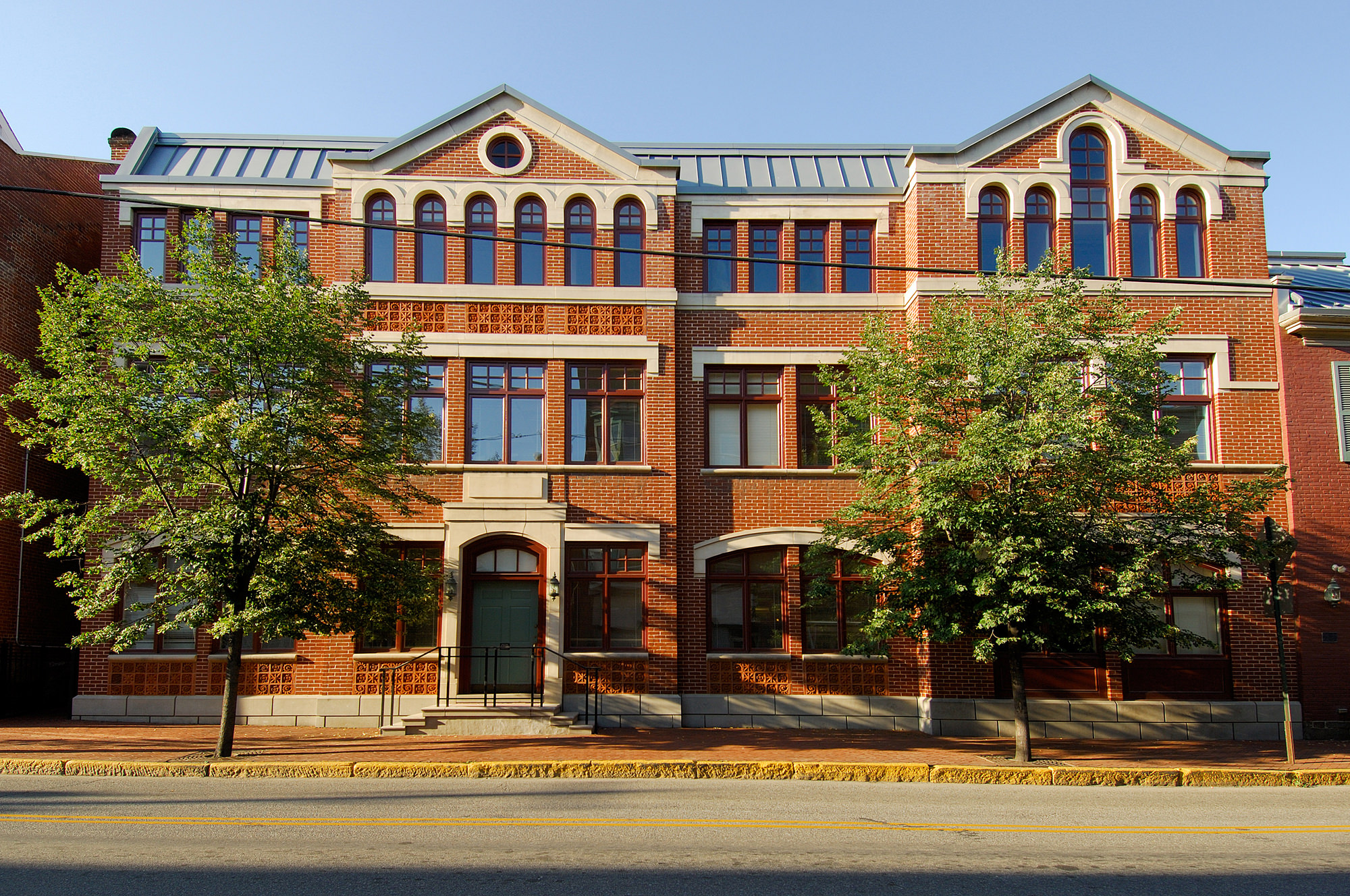 A Unique Vision
The Martinson Group, LLC, creates innovative architectural design for new construction and masterfully restores historic properties, retaining unique features while incorporating updated systems to add new life.
Planning Drives Success
Developers count on The Martinson Group, LLC, to analyze all of the project's potential prospects and pitfalls, and to deftly navigate local codes and regulations in the execution process.
Renovate, Restore, Adapt
Restored historic properties throughout the Tri-State Region bear testament to the expertise of The Martinson Group, LLC, in conserving our cultural heritage and adapting aging buildings to present-day purposes.
The Martinson Group helped to develop a boutique hotel in downtown Easton, PA. The Townley House marries the charm of an urban mansion with the modern amenities required for a unique overnight stay. Renovating the original mansion allowed for the retention of the historic street facade and intricate woodwork details, fireplaces and skylit stairs. Adding the addition to the rear allowed for the integration of the modern lobby, sleek hotel rooms, accessible entryway, and guest courtyard.
The Historic Renovation of the Townley House
A 16 Room Boutique Hotel located in the historic district of Easton, Pennsylvania
The three story lobby space captures the natural light and features a central drama space.
Boutiqe Hotel with themed rooms
Rooms in the original historic mansion highlight architectural details while rooms in the addition feature sleek light-filled comfort.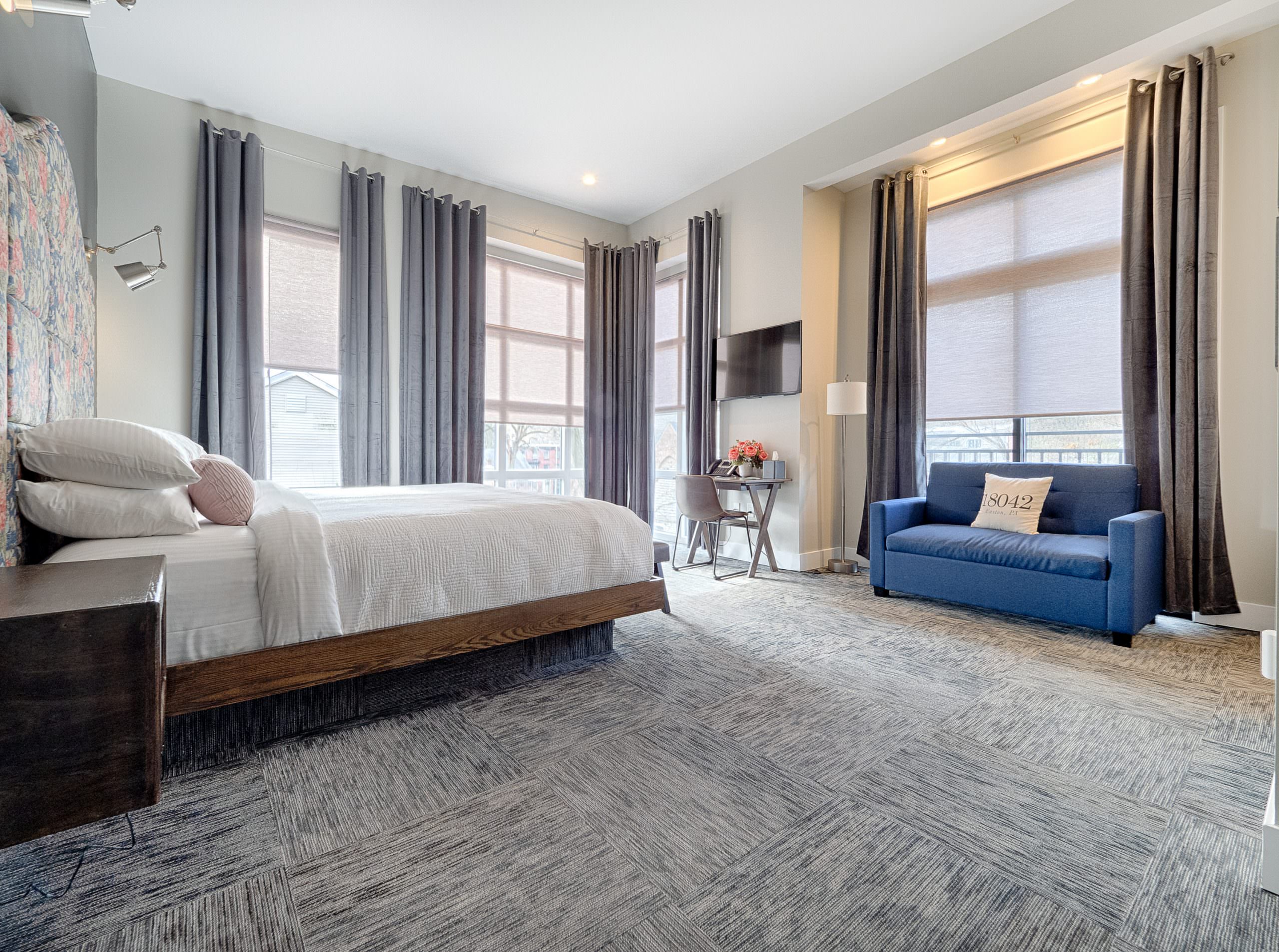 "We had a difficult renovation which included converting an older hotel into a new bar/restaurant and integrating a modern kitchen and a small beer brewing operation. TMG was able to transform the building into what we envisioned while salvaging historically important materials."
― TWO RIVERS BREWING CO., Easton, Pa.
"We're in the hospitality business with restaurants and a boutique hotel. Jeff now works exclusively on our projects. He works closely with our team to create exciting experiences for our patrons, adapting our historic urban properties into vibrant dining environments." .
― GUSTO GROUP, Easton, Pa.
"Our company has done a number of building projects with TMG over the past 20 years. Each project was instrumental to the growth of our business. All projects presented our corporate aesthetic desire to honor our historic community with a timeless edifice. Through sound initial programming for each office project, TMG was able to greatly increase worker productivity.
― MUTUAL BENEFIT GROUP, Huntingdon, Pa